I recently completed a deceptively simple silhouette mural, for a veterinary ophthalmology practice in San Francisco. This mural is designed for an angled, and very long hallway wall, with a bumpy uneven surface.
the hallway before (L) , and with its new base color of blue
For an assignment like this
the two most important things are a good drawing, and the right color.
The wall "before" was stark white, in an uneven 36 foot long sloping hallway. Just painting the wall a nice color of warm blue had a tremendous impact on this space.
The client asked that the design feature a variety of animals, emphasize the importance of sight, as well as show interaction between the animals and their human companions.
Here are some more details: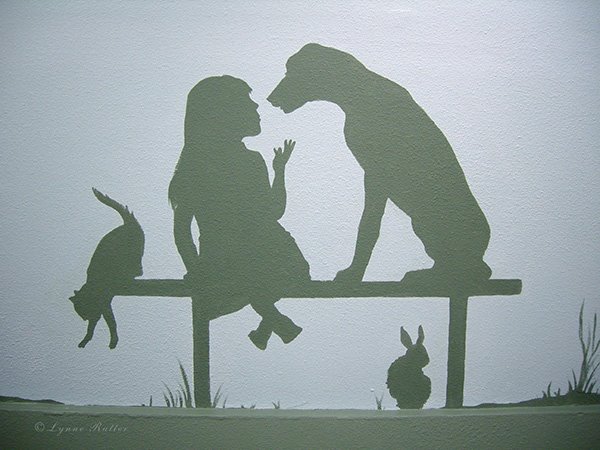 Kathy explaining derivatives to her hound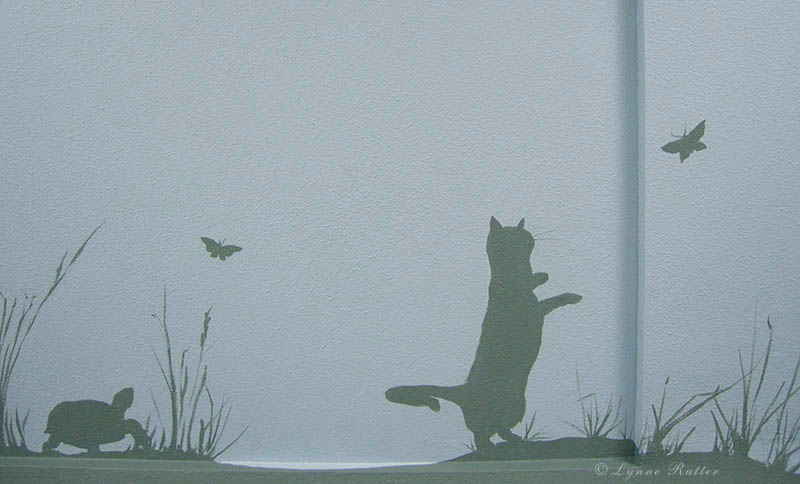 the great butterfly hunt!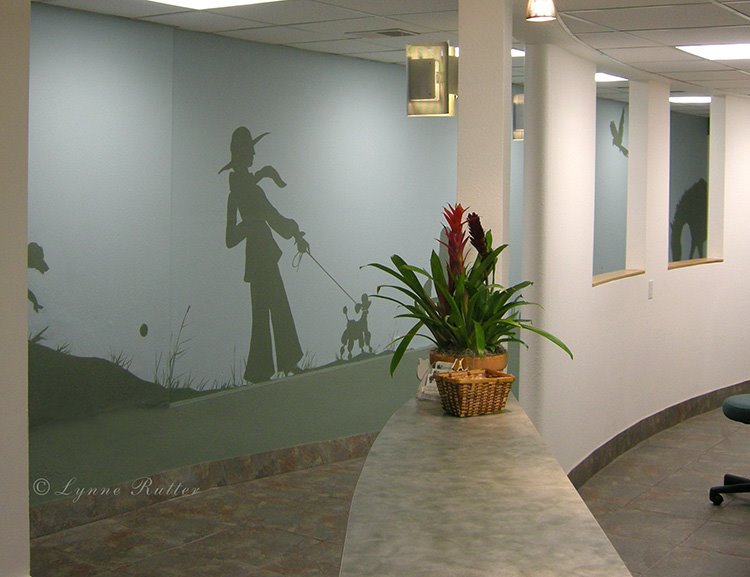 Finished mural as seen from the reception area
Both the reception area and the hall now have a nice view!
You can see this mural in person at the office of
Veterinary Vision
in San Francisco.