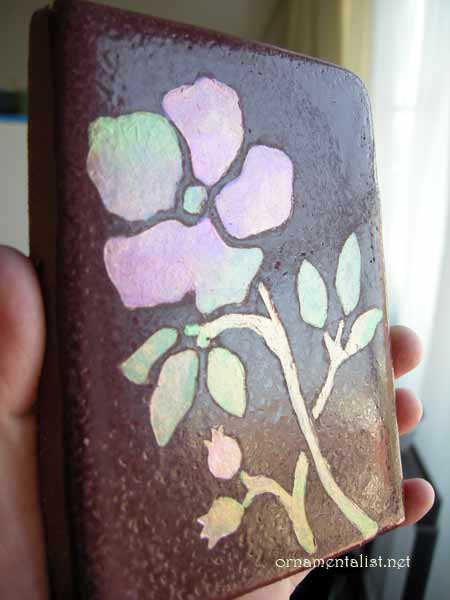 faux mosaic glass tile painted by Lynne Rutter
I had a commission earlier in the year to paint some hand-made tiles to look inlaid with volcanic glass mosaic, for an Arts and Crafts period effect. So many people asked me how this was done I recorded the process for this "How-To" post!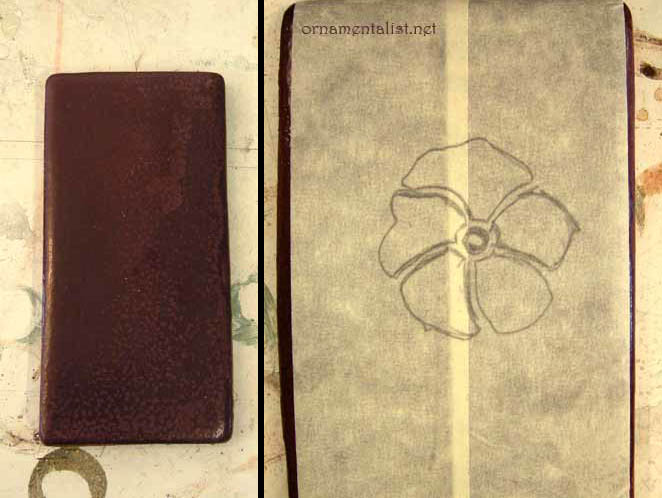 masking tape "stencil"
The plain tiles are hand-formed, with a rough burgundy colored glaze on top. The surface is uneven and not very smooth, which makes it difficult to paint. So to get paint to stick to this surface, I decided to etch it. For the initial sample, the "stencil" is just masking tape.

cutting out the tape stencil and etching the design
After cutting the design out, I applied
Etch-All
creme over the design, waited 15 minutes, then rinsed thoroughly with water. NB- nasty stuff- wear gloves and a respirator.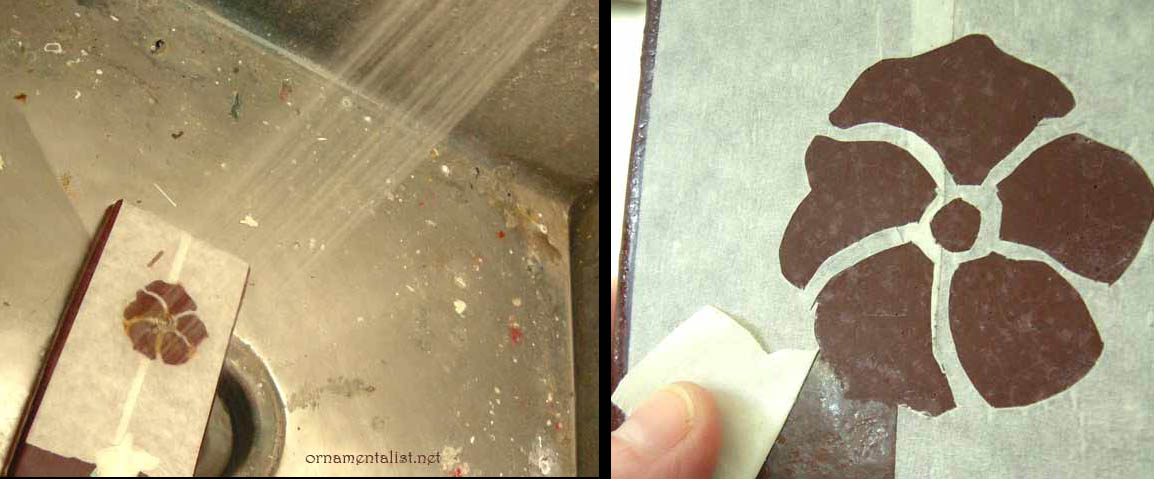 rinse off the Etch-All thoroughly

, allow tile to dry overnight
After rinsing I checked to see if the etching had any effect... and it sure did! In fact, I think it would be cool to etch designs into tiles like this and not paint them! Before painting, I let this dry overnight.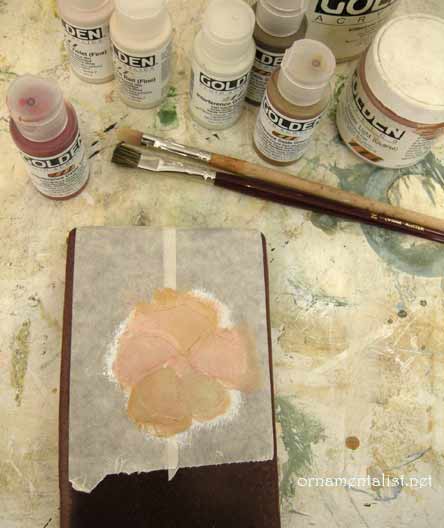 first layers of paint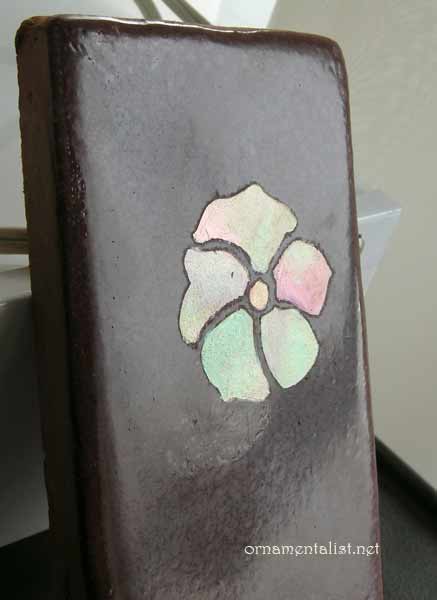 finished sample
For the painting, I started with a layer of acrylic gesso tinted to a peach color with burnt sienna acrylic. Over that I added some layers of copper and gold metallic acrylic and a selection of interference paints. To keep the surface smooth I use a soft blending brush to soften out the paint.
It's hard to get good coverage with such transparent colors, so many layers are needed and you have to be careful not to let brushstrokes build up.
To get that volcanic glass look, I apply the interference colors in a bit of rainbow- each "piece" has several colors changing from red to green to oxide, etc
When the sample was finished, as you can see if you look very closely, the tape bled a bit during the etching process. So in the next round I used a
solvent-resistant masking film
from an auto-body shop.
Because the tiles are dark it was a challenge to transfer the design onto a clear film. I ended up transferring the design to the tile with bright red saral paper, then sticking the mask on them, and then cutting the design out. This whole process took only about 1 hour.
Following the steps above, the tiles were then etched.

project using hand-cut solvent-resistant film
As the tiles are not flat and the glaze has a lot of bubbles and texture, getting the masking film to stick perfectly was not possible. But on a smooth flat machine made tile, this would work like a dream. One bonus about this film- once the water dries off it, it can be re-adhered.
Now for the fun part!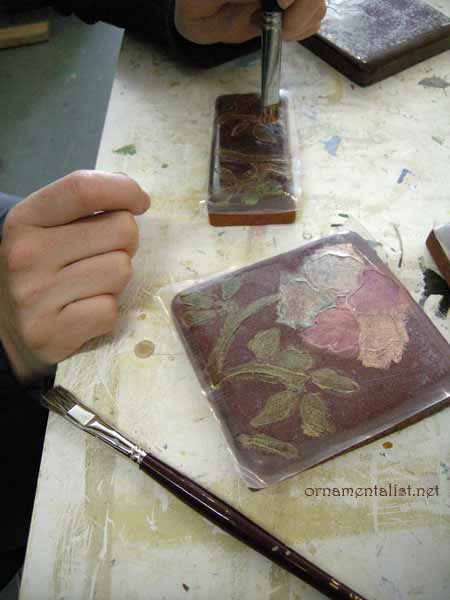 Here is Melka, painting the design with interference colors
Layers of interference and metallic acrylics blended together and softened with a black sable fitch. Important: let the paint cure hard (4 - 12 hours) and bray the edges down to break the acrylic paint film, before lifting the masking film.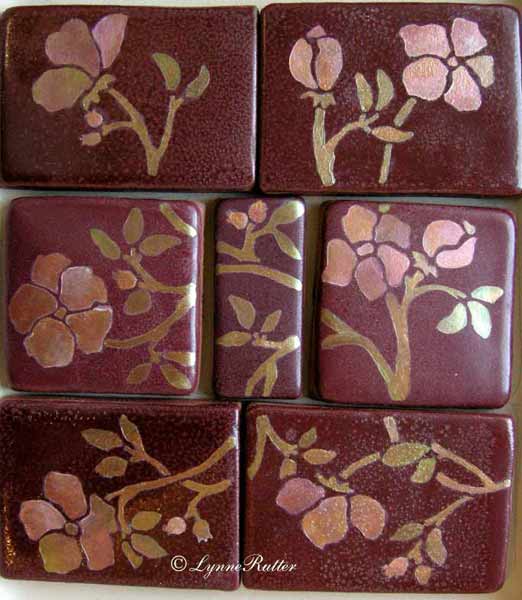 the finished project!
A finished set of tiles: pretty, water-resistant, and unique.
This process can also be used for tiles that are already installed.