In September 2008 we traveled to Vienna, Austria, where Erling attended the ISMIR conference, and happily, a banquet organized by the city of Vienna for them in the Rathaus- the city hall built in the 1870s in the Gothic Revival style. It is spectacular inside, loaded with graceful arches, stenciled vaulted ceilings, and encaustic tile floors. A large number of rooms have stenciled wood

faux marquetry

ceilings.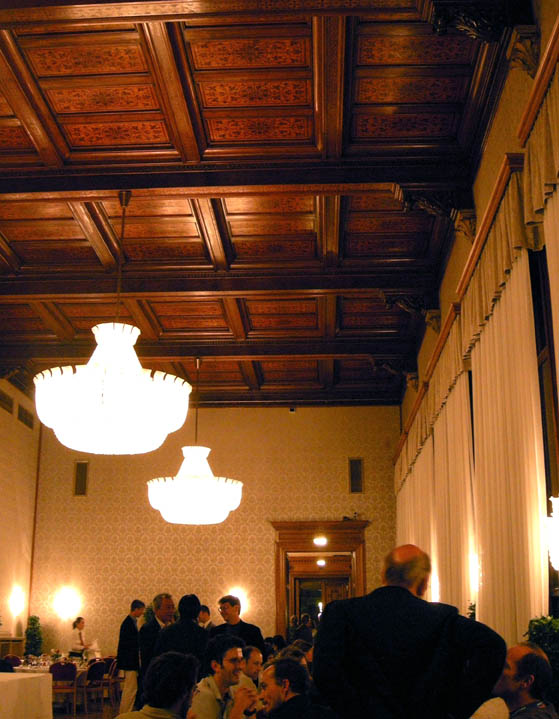 ISMIR conference dinner. There were some other women there, you know, waiting tables.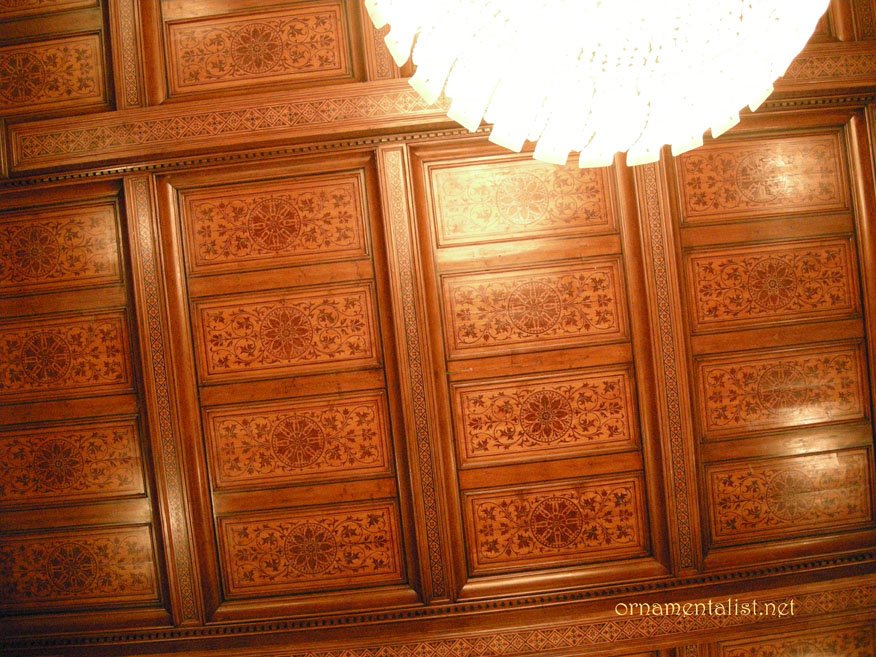 My enthusiasm for the ornament in the building must have been somewhat contagious, as a number of the banquet attendees accompanied me as I snuck from room to room shooting ceilings in the dark.


And to think, I was worried I'd be bored at this event!



These ceilings are made from a light colored pine, that has been beautifully stenciled with pigment or stain to give the look of marquetry; the wood looks richer and the room more grand. The ornament itself is relatively simple and repeated to give an opulent surface without looking too cluttered.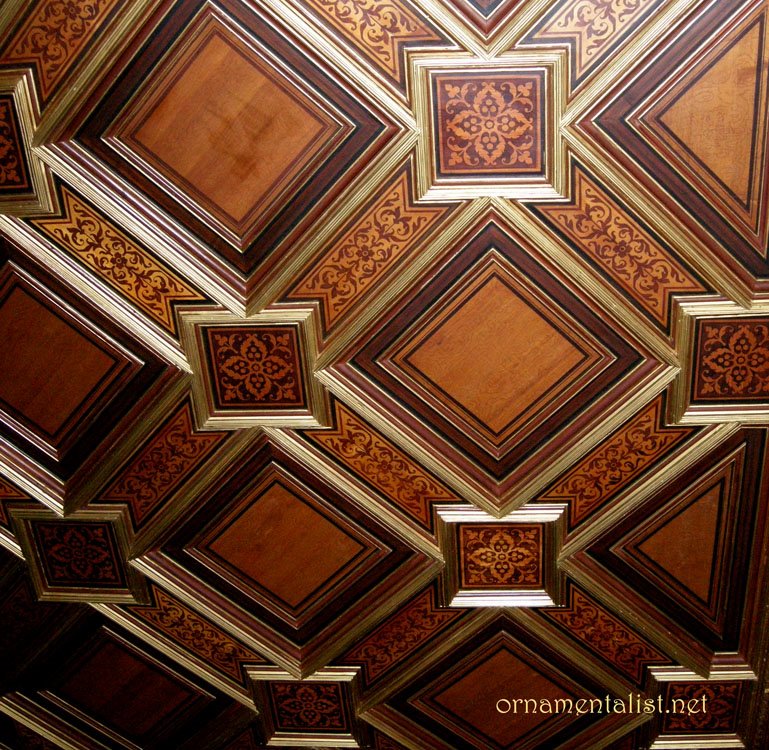 In this room, the lacunaria have been gilt on the edges, I believe with a low karat gold or sliver and tinted varnish.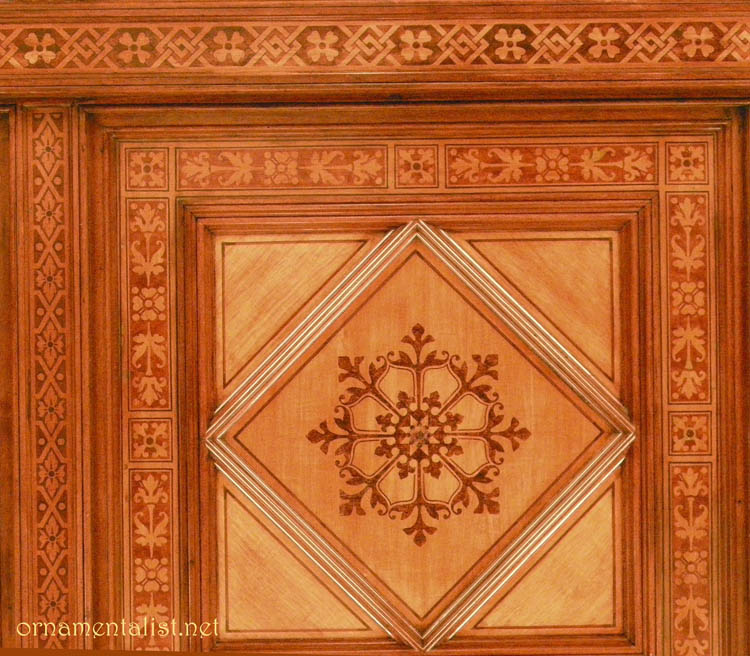 Some of the stenciling appears to have been done in reverse- pigment is applied, and then removed through the stencil.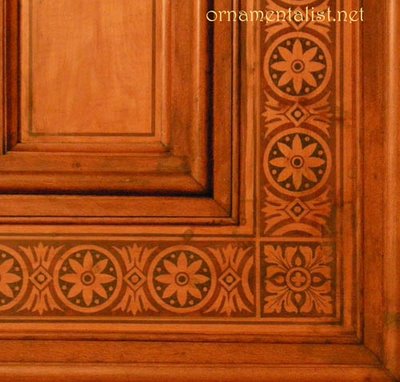 These are great borders which could be applied to wall paneling, floors, or furniture as well as ceilings.

More images are posted at my flickr account.