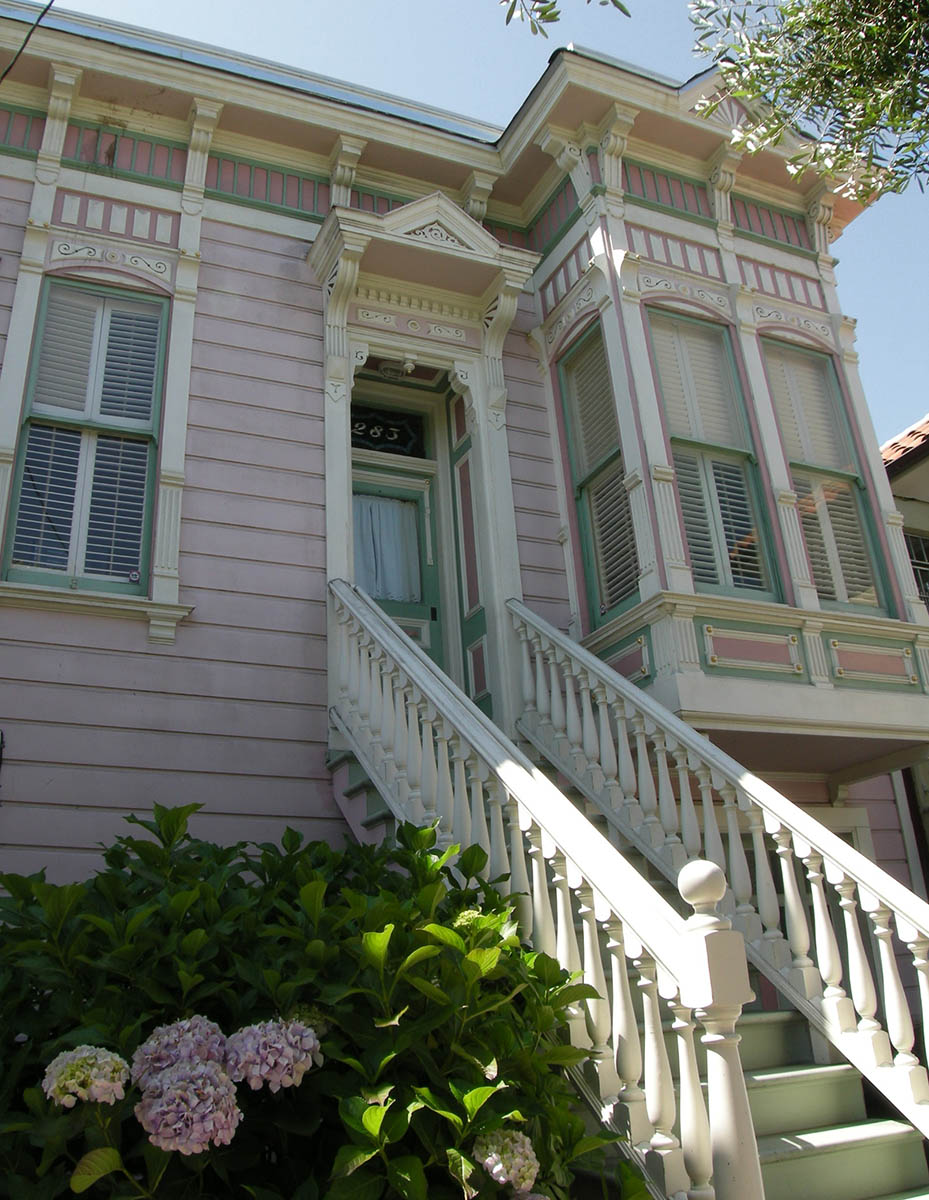 This Victorian in San Francisco's Noe Valley could not help being a bit cute.
The
Stick-Eastlake
Cottage had been painted about 15 years ago using the pink colors from the magnificent
hortensia
blooming in its front entry.
before: a pink and green scheme for the cutest house on the street!


When it came time to repaint, the owners asked me to design something a bit more grown-up.
Choosing a Color:
I ask my clients to drive around town and photograph houses of similar style whose paint schemes appealed to them. Every one they chose was green! So we started with green. The color scheme I devised for this house uses six colors, all from from Benjamin Moore's Historic Color range, with 23 karat gold leaf on the buttons and pediment ornaments.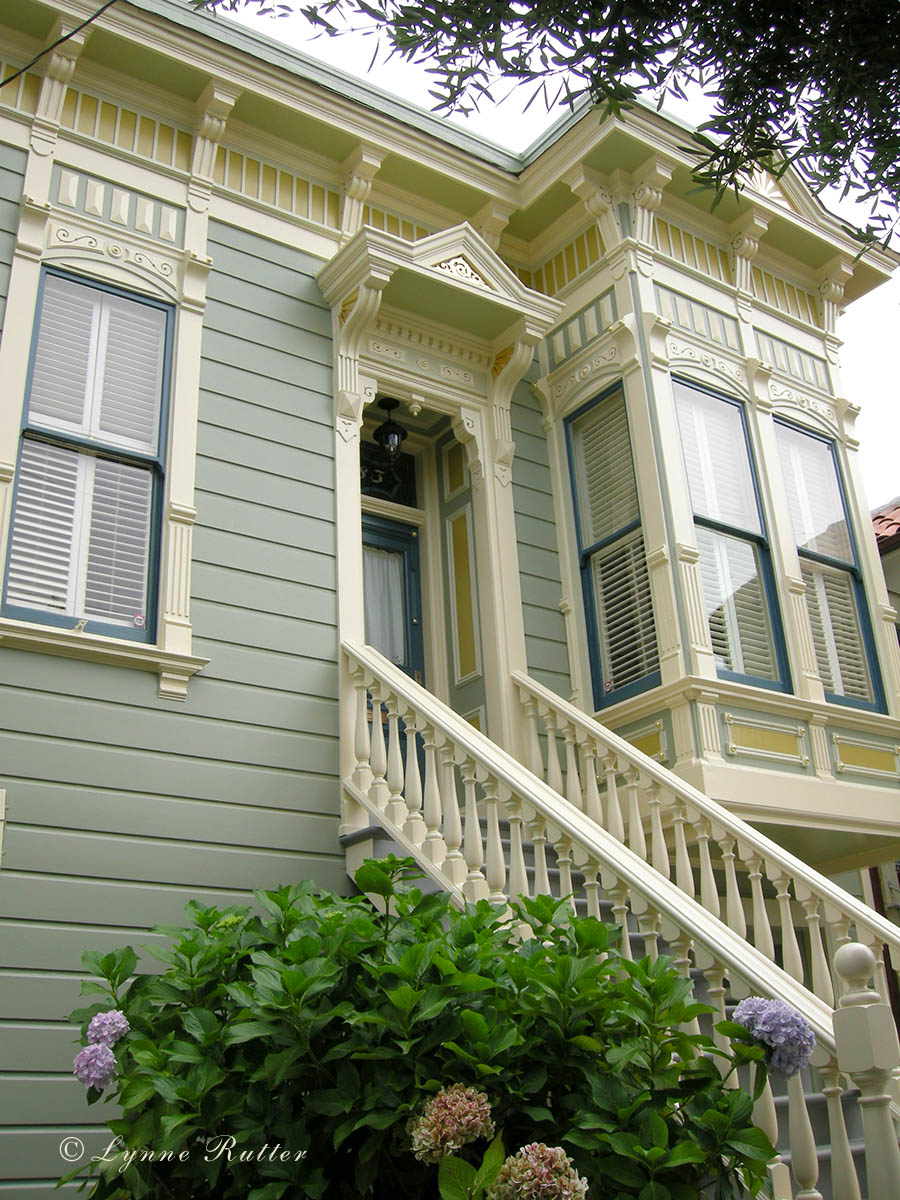 Managing contrast:
This palette is as much about contrast as it is about color. One technique being employed here is the use of what I call a "secondary trim" color, which in this case is about 30% darker in value than the main trim color, and is used to support features like brackets and window columns, and to create a break between the main body color of the house and the more vibrant accent colors of the window sashes and insets.
Know when to say when:
The custom garage door was simplified from three colors to one, and painted the same as the body color, so as not to compete for attention from the main part of the facade. The front door, which had been whimsically painted with four different colors, now sports a more European look in a solid glossy teal with polished hardware and gold leaf details, leading the eye right to the entrance.

click on any image to view larger
Expert Painting by
San Francisco Local Color Painting
paint: Benjamin Moore Historic Colors
Color Consulting
by Lynne Rutter
415-282-8820
Lynne Rutter Murals and Decorative Painting