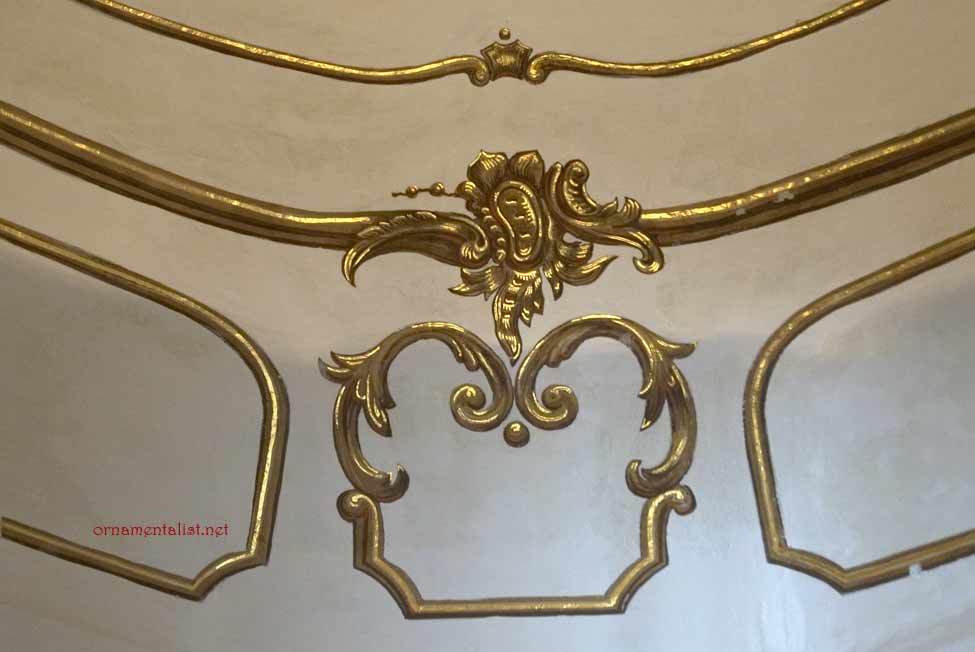 I found this very sweet little trompe l'oeil molding with gilt highlights, in a small passageway of the
Hofburg
, next to the Empress Sisi's novel indoor convenience. It mimics the grander gilt plaster ornament in the adjoining apartments.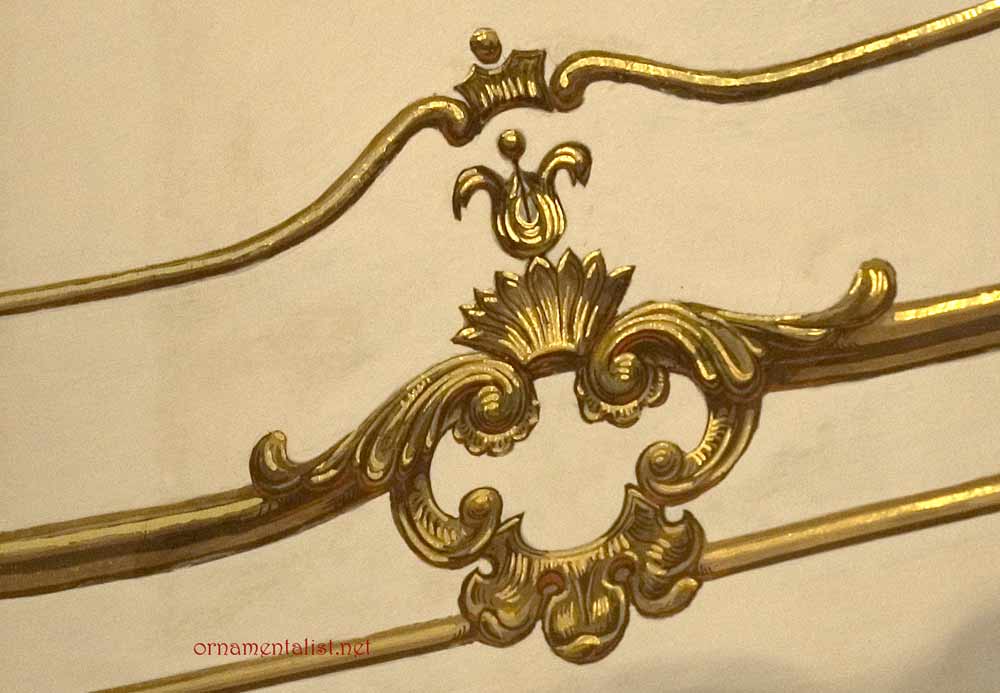 Click on the images to view larger.
This is very simply painted, and the highlights are gilt with a lemon-colored gold leaf. Notice the burnt sienna accents which create reflected highlights. In this tiny dim hallway, this trompe l'oeil is perfectly scaled and very effective.
photos by Lynne Rutter, 2007