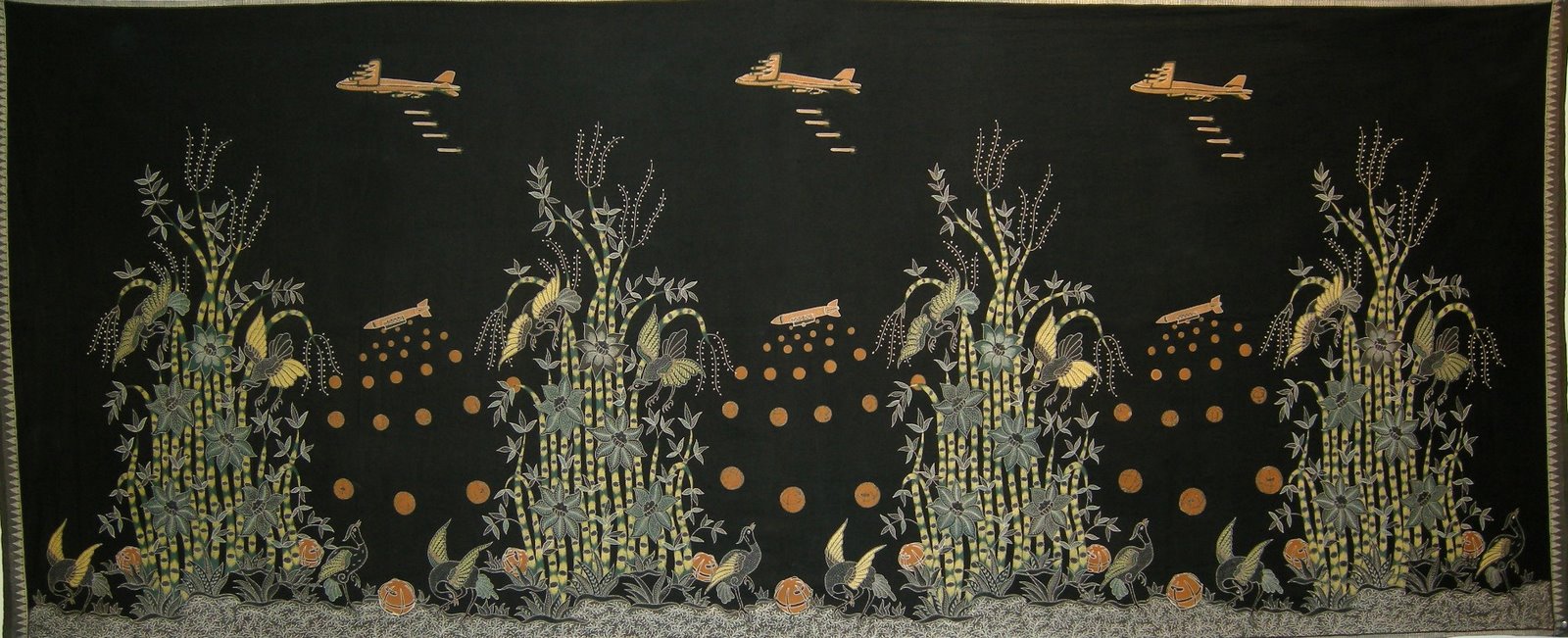 Daniel Gundlach designed this piece by incorporating the images of bombers and cluster bombs into a patten from an antique batik sarung.
A recent addition
to my textile collection is this modern batik sarung designed by my friend
Daniel Gundlach.
At first glance it's a traditional pattern with marsh reeds and birds, in an unusual color of battleship gray with green and bits of orange.
And then you notice... the bombers... and the
cluster bombs.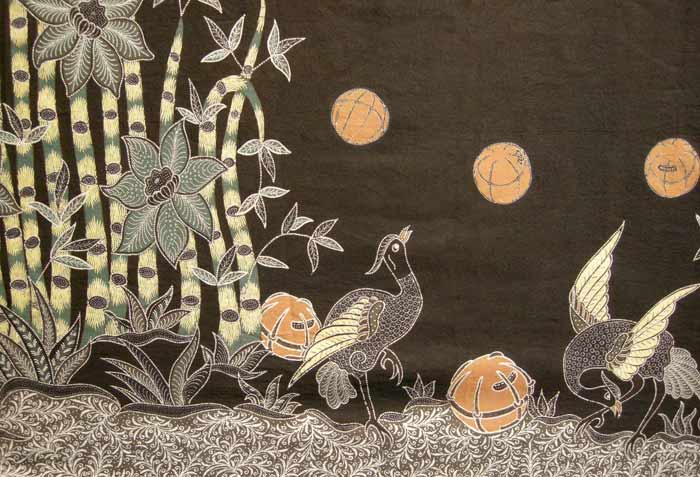 detail of Cluster bomb Batik, by the Language of Cloth
Unexploded devices still litter the landscapes of Cambodia, Laos, Vietnam. They have a high rate of failure to detonate on impact, and subsequently lie like tiny landmines, continuing to mame and kill children and other civilians dozens of years after the bombs were dropped.
Daniel got a
nice mention
in the San Francisco Chronicle this week. You can see more of his work and benefit from his excellent eye for batik and other Asian textiles at the
Language of Cloth Trunk Show and Sale
weekends now through December 24.