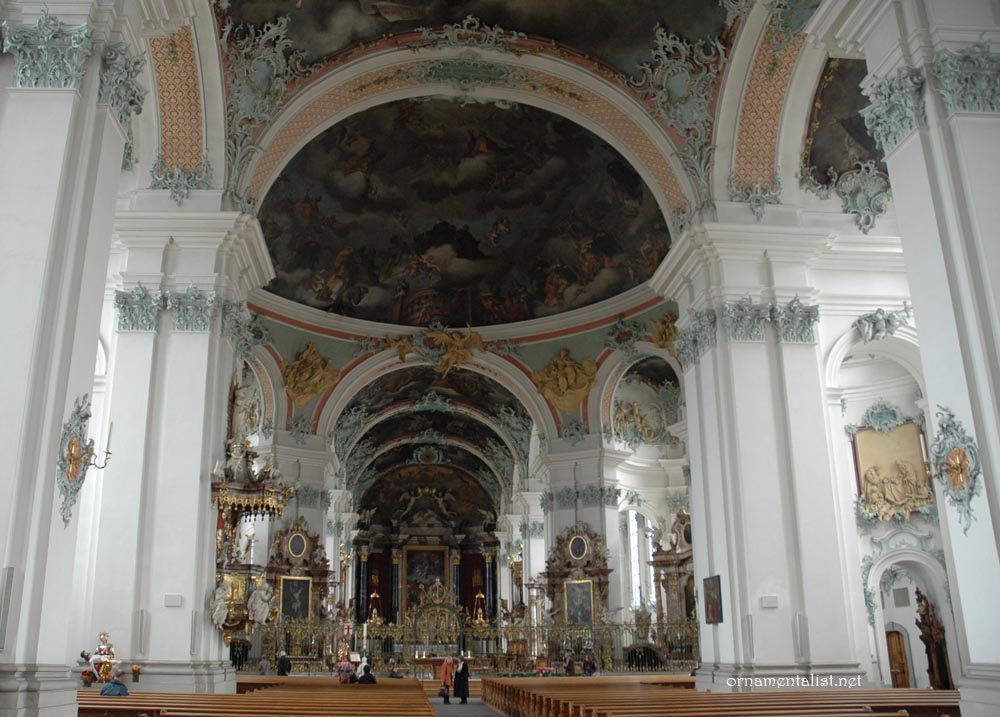 interior of the Cathedral of St Gallen
After an incredibly lovely train trip from Milan through the Alps we arrived in St Gallen, Switzerland, for the premier of
Erling Wold's mass
, which he named for one of St. Gallen's most beloved monks,
Notker the Stammerer.
Nearly 500 people attended the concert held in the choir of the Dom Cathedral. Erling's beautiful and moving music was brought to life by soprano Kim Brockman, whose voice really does remind one of angels, and the rock star of organists,
Willibald
, who handled the cathedral's 300+ year old instrument like it was a turbo-powered sports car.
The applause lasted over 10 minutes.
A recording of the concert is
here.