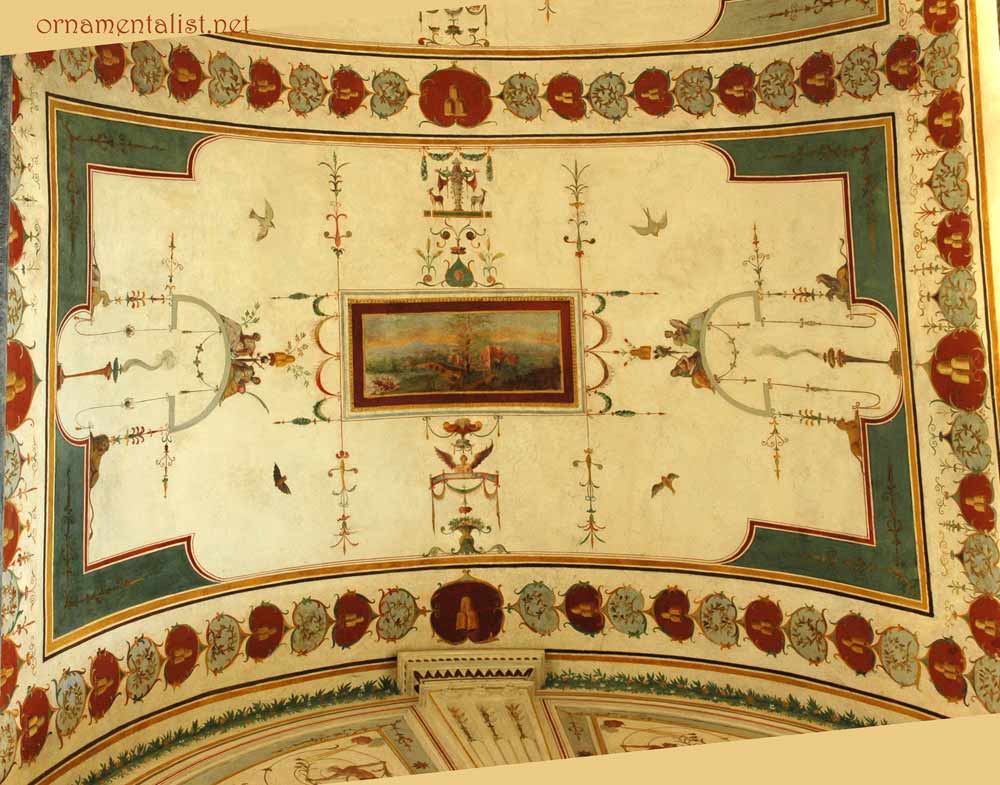 Grottesche ceiling in the entry stairway to the Vatican Museums
Florence:
The Uffizi

note: photography is not permitted inside the Uffizi, so my images were taken by stealth.
Some of the other stealth photographers sharing this work on the web:
groenling's flickr set
MikevV
All of the images in this post photographed by Lynne Rutter, April 2008.

Select any image to view at larger size.
Books!

Les Grotesques is now available at amazon.com
in English as: Ornament and the Grotesque: Fantastical Decoration from Antiquity to Art Nouveau
also recommended: "
La grottesque
" by Andre Chastel

update: Incredible book detailing painting techniques by contemporary master Carolina d'Ayala Valva: the Art and Techniques of Grottesca